Stephanie talks about her two new releases.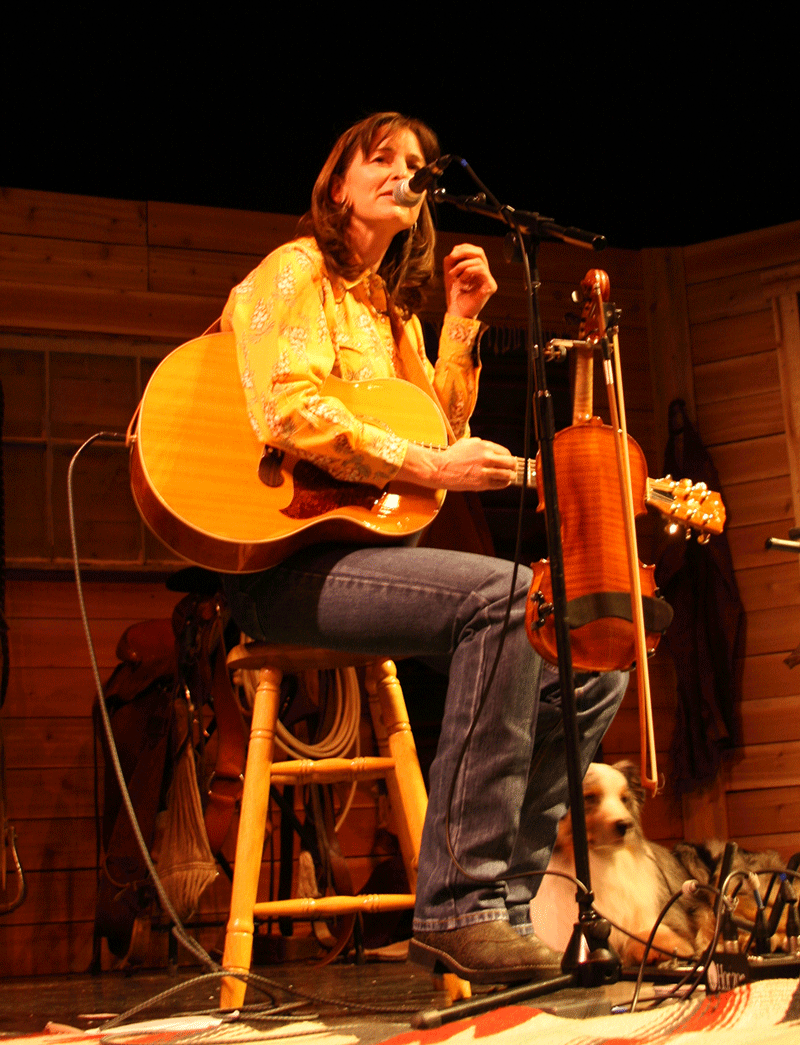 Hot dang! After two long years in the making, the first two volumes of our Western series, Western Bliss and Western Bling are here! Featuring Stephanie's extraordinarily unique and soulful vocals, both projects include an amazing array of rare and classic western, swing, western swing, standards, and even the new original theme song to Stephanie's upcoming "Trail's End Ranch Radio" show. Ace guitarist Rich O'Brien leads an all-star lineup of Texas musicians, and collector-quality cover art by Montana's incredible Monte Dolack make this a series you'll want to collect and display. Absolute artistry--a must-have for music lovers everywhere!
Listen to audio interview here.
Read Stephanie's track-by-track comments HERE
LISTEN TO SONG SAMPLES HERE
Western Bliss and Western Bling Reviews:
Read Margo Metegrano's great review at: cowboypoetry.com
Frank Gutch, Jr., has another great review on his site: rockandreprise.net
Last night was Valentine's dinner and my wife Teresa and I prepared a special meal. I was in charge of baking new red potatoes and preparing Steak Diane from some fine fillets. Teresa conjured up a delicate beet and orange salad and a chocolate soufflé. To accompany all that measuring, mixing and chopping, we put on an advance copy of Stephanie Davis's Western Bling. We set a fine table and just as we were lighting the candles, the CD ended. In the silence, we looked at each other and Teresa said, "Why don't you put that on again?" It doesn't get any better than that: music you can't get enough of, and endless romance.

Western Bling: what a concept! "Bling" comes from hip-hop, a term for lots of shiny gold chains and sparkly jewels. Western bling is Cindy Cashdollar's double-neck Fender steel guitar with a flashy chrome-plated slide bar; Rich O'Brien's carved-topped Gibson L-5 with gold, deco tuners; and Stephanie Davis' voice, a multi-faceted diamond. Blink your blingy eyes and the voice changes. One minute it's a 1934 Ford V8 Roadster eating up the open road on some isolated Texas byway, radio blaring—next it's a single silk stocking folded carefully in a World War II duffle bag alongside a dog-eared photo of a curly-haired sweetheart.

Is it blingy, this music? To be sure, it has a laid-back effortless swing. The musicianship is so damn good it almost seems transparent as it envelops you. And yet its definitely not the "emperor's bling." Don't be fooled. These folks make up an all-star cast. And Miss Stephanie's voice? Silky, sparkly, plenty of horsepower, simply delicious. Downright bling-riffic.

Hal Cannon, Founding Director, Western Folklife Center

Several years ago I was in Nashville doing some overdubs on a western recording, and, after finishing the session, rode with the producer over to the office of a "record executive", who was at the time affiliated with one of the major record labels. The executive sat back in his chair, feet on his desk, and, pontificating all the while, sort of heard rather than listened to the tape we'd delivered. Somehow, the name Stephanie Davis came up and the record exec made the curious observation that, "Stephanie's western swing phrasing sounds just like Patsy Cline."

I, of course, being the hypocrite I am, nodded in agreement.

Years have passed and I have had the good fortune to hear Stephanie do lots of "western swing phrasing." And even though I'm a fan of Patsy Cline – and I realize the record exec was, in his own cryptic way, trying to compliment Stephanie – I have never been able to completely agree with him.

The truth is, to my way of thinking, that Stephanie Davis doesn't sound like anyone else I've ever heard, whether she's singing western swing, old pop tunes, cowboy music, or her own masterfully-crafted compositions.

Western Bliss is a project near and dear to my heart. The material is a mother lode of pure western gold that has not been recorded to death. The background tracks are solid and tasty. And Stephanie is superb. She manages to make each song her own without convoluting the melody into an unrecognizable mess. She is having fun with the music, but not at the listener's expense. And though I know how hard she worked on this project to get everything just right, she makes it sound so easy.

I've said it before and I'll say it again: Stephanie Davis is one of Western Music's mega talents, and I'm honored that she included me on this recording.

I'd be willing to bet that Patsy Cline would agree with all of the above.

Rich "Badger" O'Brien